Region 3 Milk Producers (serving the counties of Leeds, Grenville, Frontenac, Lanark and Renfrew) are pleased to present:
Maple The Cow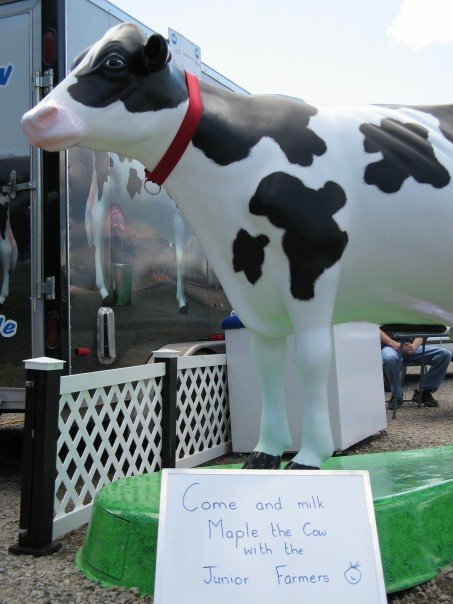 Maple The Cow made her eastern debut at Almonte Fair in July 2007
and was a big success. Maple provides children and adults a fun and
educational oppportunity to 'milk' a cow, in a setting that is
unique and interactive.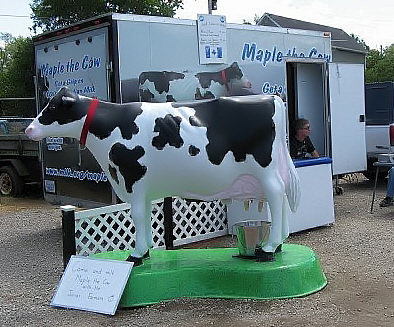 Maple comes complete with coolers, fence, and her own travel trailer. She has travelled as far as Winchester, Shawville, Kingston and Pembroke and would love to travel to your next event!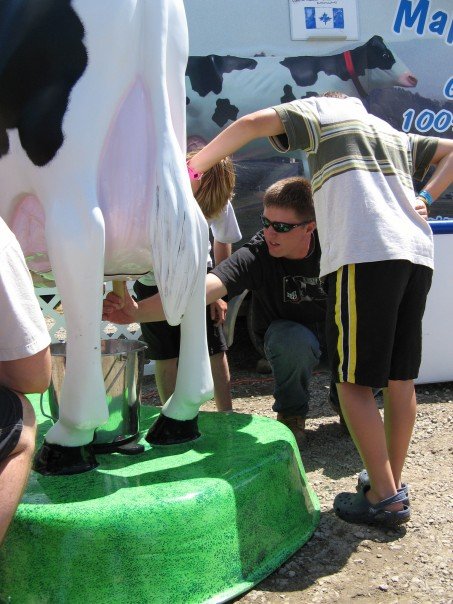 Todd Giles demonstrates milking to a young Almonte fairgoer.
To book Maple for your event or for further information, contact :
Allan Lowry
613-256-1894
penlow@xplornet.com
Do you have pictures of Maple at your event that you would like to have displayed here? Email us at
knapview@storm.ca
All Pictures By :
Angie Giles
.
Not to be used without permission.
© Of Region 3 Milk Producers.
No use or reproduction without permission.