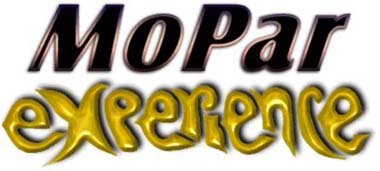 AAA Kavtech
Cecil Kavanagh (and son Don Kavanagh), 37 Edgewater Drive, Kanata ON 613.733.6707
Riverside Restorations
Though first and Fordmost (!) a Brand X place Noel Norenius' resto shop produces some incredible examples of MoPar muscle such as the Daryl Laverie 1970 Six Pack Challenger, seen late 2007 (and still available) on eBay. That car was SO painted underneath and under the carpets, door jambs etc it's a testament not only to Riverside but to Mr. Laverie's fussiness! (613) 692-6160
Buck Hill Brake & Muffler
Richard Levair (613) 757-2352
296 Buck Hill Rd., Round Lake, ON
Exhaust specialists, custom pipe bending, wheel alignments, metal fabrication,
brake and front end repairs, D.O.T. safety checks, older MoPar car parts, Buy/sell/trade
My highest endorsement - Tony
GT Automotive
Garry Tracey
3018 John St. Cardinal, ON K0E 1E0 (613) 657-3116
Simply one of the finest exhaust joints in Canada!
All Purpose Towing
Peter Porteous
7811 Highway 15
Carleton Place ON, K7C 3P2
Phone: 613-253-4604
superlative service for your ink and toner needs
decent prices, substantial savings over the OEM gouge @ Staples etc.
I use their excellent Hazeldean Mall kiosk location
Home James!