SCABNEWS Feb 11, 2008: The quarter panels and floor pan repair piece are now at Riverside Restorations and the car follows in mere days. It's on baby, the Roadrunner resto is on!!!!!


"The Flying Scab"
My one owner, Galen Govier documented 1973 Roadrunner
VIN RM21P3R195***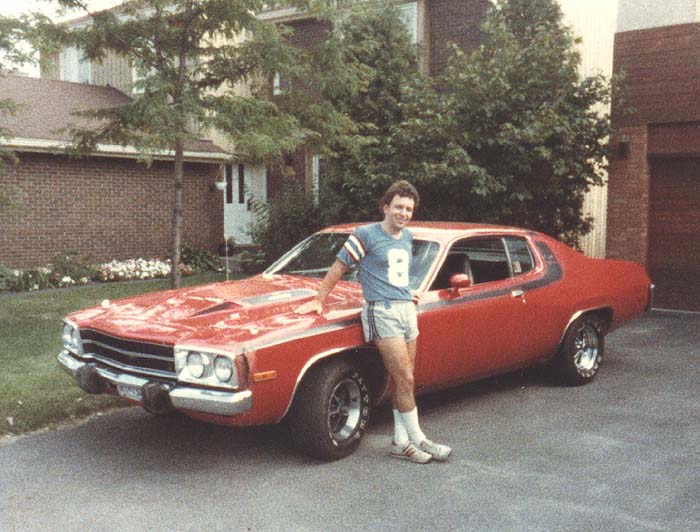 Pictured above here I am in 1983 with my 400 auto 1973 Roadrunner. Ordered October 17, 1972 it arrived at the dealership December 19, 1972, a long wait but well worth it considering the stellar service it would provide our family with for the next twenty-three years. After I blew its (third) motor in a bit of delayed teenager lead-footedness ("post smartum pedal depression") it was parked and the search for body parts (principally factory quarter panels) ensued. Finding all the requisite 'bits' took me ten years but I finally accrued most if not all of them.

Cut to 2005-2006 when the stalled slo-mo resto went wrong-er due to...well...you've been there too, many of you. I'll just bite my tongue for once. So now I've rededicated myself to a 12-18 month campaign to get the thing street-worthy if not 'restored' outright. I have a nice 1971 440. I had a lot of fun with the 'other' cars in my life since the "Flying Scab" was put into cryonic suspension next to Walt Disney's, Monte Burns' and Ted Williams' heads but basically it's time to get back to number one and focus all my spare time, attention, money and energy on the Roadrunner. I'm hoping someone and I can make strides towards a 2008 reappearance of a streetable partially-restored driving car. I'm not getting any younger and though my budget is less than stellar I really believe if I can engage one honest good body place I can get the car back on the road in a rat rod incarnation some time this year (2008).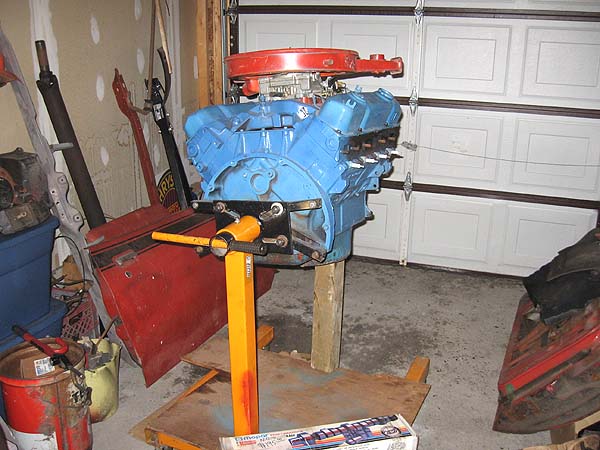 Getting ready...looks good doesn't it? (May 15, 2007)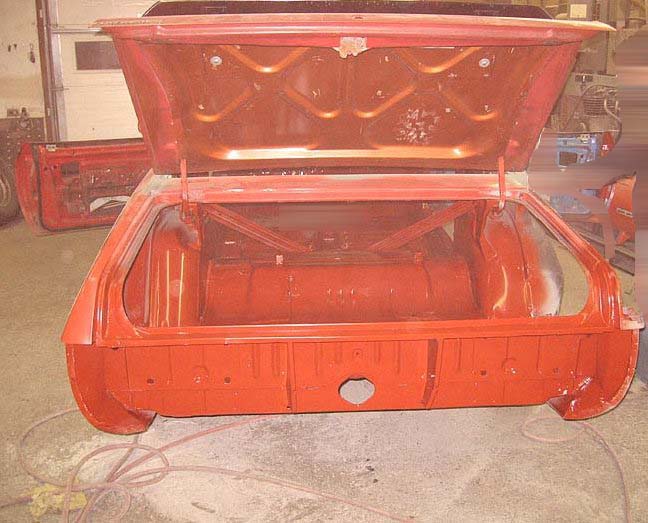 Minimal work done the last two years but she's waterproof in DP-74 epoxy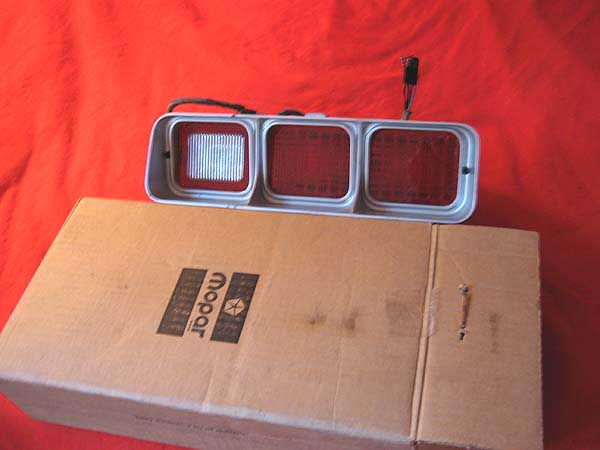 Aha, more NOS for The Scab!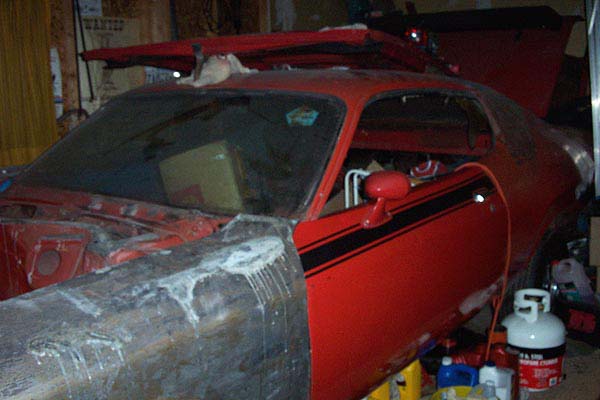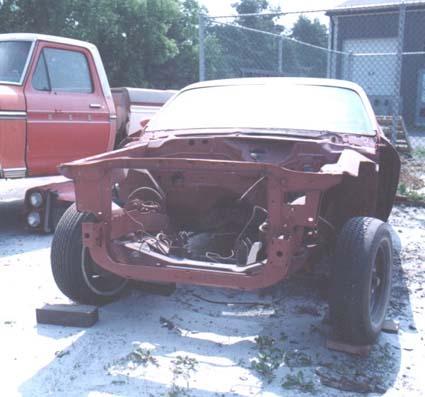 Watch here as the story unfolds over the coming year or seven. My car was ordered Oct. 17, 1972 from Claireview Chrysler Plymouth and finally delivered Dec. 18, 1972 (a long wait for a 17 year old!). We took receipt of the car after it had been dealer prepped on my birthday, Dec. 19, 1972. I was actually there in the back lot of the dealership with my Dad (he passed away in February 1993) as the car carrier pulled into the lot! Though it was a typical Montreal freezing-blizzard-y day, my MoPar heart leapt in my post-adolescent chest as the driver unloaded the car and gunned it across the parking lot. Why had we bought a 400 auto Roadrunner as the family car? I had threatened to buy a Yamaha dirt bike as a chick magnet (yeah like that would help!) and my parents, horrified, struck a deal with me that I could pick the successor to our 1968 383 four door hard top Plymouth V.I.P.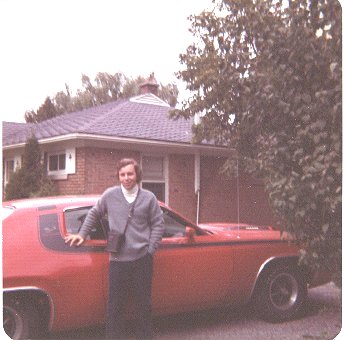 Pick it I did! I got everything I wanted except for a 440, pistol grip and AM/FM. Check here often and I will chronicle the Scab's return to greatness. Final part (driver's fender) procured at Carlisle.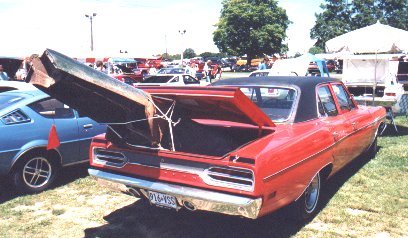 My "Granny" car leaving Carlisle with the California quarter (July '98).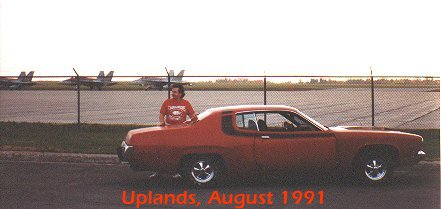 GO BACK
You are the visitor since Jan. 13, 1999.