New mural unveiled on the eve of Halloween
(Rockland, Tuesday, October 30, 2012) Staff from Rockland District High School (RDHS) and the Clarence-Rockland Public Library, along with members of the library board and parents, honoured several RDHS students and teachers during a special unveiling of a new mural designed and painted by students. The event was held in the children's section of the library, this evening.


Kia Kortelainen, on the right, designed and painted the mural. Sierra Lybbert,
on the left was one of several students who helped to paint the mural along
with Ben Cirne, Allie Fink, and Chris Holford-Walker. (Photos - Patrick Meikle)

The mural depicts eleven characters from popular children's stories. Can you guess who they are? Have a closer look in the enlarged view, and let us know.

We will be offering more on this event soon.

Back to top
Halloween at the Clarence-Rockland Public Library
Witches, vampires, blood and brain food

If you haven't visited the main branch of the Clarence-Rockland Public Library lately, now would be a good time to go. Their Halloween theme is spectacular. It's not scary, but the decorations will "wow" you, and the books and material that they have put together is outstanding and well worth the trip.

Back to top

---

Clarence-Rockland, have you signed up to be an organ donor?
The Trillium Gift of Life Network needs your help


(Click on photo to read A Lung Story - Hélène Campbell's journey )

The Trillium Gift of Life Foundation is looking to increase the numbers of organ and tissue donors and they sure could use your help.

Thanks to double lung transplant recipient Helene Campbell, a national campaign to raise awareness of the need for organ donors began in April, but they still have a long way to go towards their goal of 300,000 new registered donors this year

Less than 25 per cent of Ontarians are registered as organ and tissue donors. Out of the top twelve communities surveyed, eight come from Northern Ontario where many of our current residents come from. They include: Garson, Hanmer, Lively, Val Caron, North Bay, Sturgeon Falls, Timmins and sudbury.

When it comes to Rockland, only 26 per cent of our population have signed on. That means that out of 11,749 Health Card Holders, 3,014 have registered to donate their organs and tissue, giving us a ranking of 99th out of the 179 commmunities surveyed.

(Editor's comment: This ranking is somewhat skewed because it only covers the K4K postal code area (Rockland proper) which is how the health card holders are counted. Most of other communities that make up the southern area Clarence-Rockland come under the K0A postal code, which is included in the outlying area of Ottawa.)

And so the Trillium Gift of Life Foundation is looking to increase the numbers of donors and you can help by registering your consent as well as encouraging your family, friends and colleagues to register their consent to help gain 300,000 new registered donors this year.

Incidentally, just signing a donor card does not mean you've registered, the organization notes. There are several ways that you can regsiter:

Register when you renew your health card or driver's license
Register at any Service Ontario location (We have one in Rockland at 2699 Laurier Street, which is our local motor vehicle license office)
Register online at beadonor.ca.

You can learn more about lung transplant recipient Helen Campbell by searching her name in both Google and YouTube.

Back to top
Jean-Marc Lalonde
Former MPP receives the Ordre de la Pléiade


Jean-Marc Lalonde receiving the Ordre de la Pléiade award from
the Assemblée Parlementaire de la Francophonie (APF) accompanied
by Grant Crack, MPP for Glengarry-Prescott-Russell; France Gélinas,
Ontario APF Representative and MPP for Nickel Belt; and the
Honourable Dave Levac, Speaker of the Legislative Assembly of Ontario

(The Order of La Pléiade (French: l'ordre de la Pléiade de l'Association des parlementaires de langue française), sometimes also referred by the anglicised name Order of the Pleiades, is an award of the Francophonie, and is intended to recognize those who have particularly distinguished themselves by serving the ideals of cooperation and friendship of the Francophonie. More...)

Jean-Marc Lalonde has received the rank of Grand Officer of the Ordre de la Pléiade, one of the highest honors in the French-speaking world. The former MPP for Glengarry-Prescott-Russell received the coveted award on October 16.
Read more...

Back to top
Blessed Kateri Tekakwitha now a saint
School in Chapel Hill will become St. Kateri Tekakwitha


(Click on photo to read caption)

(Orleans Online, Monday, October 22, 2012) Blessed Kateri Tekakwitha Catholic School in Chapel Hill will soon become St. Kateri Tekakwitha Catholic school after the 17th century Mohawk woman was among six people granted sainthood by Pope Benedict XVI on Sunday.
Read more...

For a longer story with photos and video, click here...

Back to top
Hawkesbury:
Jean-Yves Carrier new Chief Administrative Officer


(Click on pic to read Le Droit coverage)

The Town Council confirmed the appointment of Mr. Jean-Yves Carrier as Chief Administrative Officer of the Town of Hawkesbury, effective November 5th, 2012

Mr. Carrier has been given full consideration for his qualities of leadership and unifier as well as his personal value of trust and respect. His 30 years of experience in management at the federal level, including an officer's career in the Canadian forces and at municipal level, particularly with the services of urban transport of the City of Ottawa, will certainly bring an important contribution to the Town of Hawkesbury. He also worked as project manager with the Canadian business company Trapeze of Mississauga.

The Mayor and the members of the committee of selection have confirmed that Mr. Carrier distinguished himself by his capacity to be creative and maintain good relations with the people surrounding him such as the employees, his colleagues and the Town Council. The capacity of Mr. Carrier to think in a strategic manner will become an asset for the future development of the Town of Hawkesbury..

Back to top

Replacing Dalton McGuinty

Some 2,500 Liberal delegates will choose the next premier of Ontario on the weekend of Jan. 25. Premier Dalton McGuinty's successor will be elected at a delegated convention in a city yet be determined, because the Liberals are still checking the availability of large venues. Read more...

RELATED:

Back to top

Cumberland councillor Stephen Blais
Pushing for Highway 174 expansion

(OpenFile, Ottawa) It's not hard to see why Highway 174 can be a harrowing drive into the city for the majority of Rockland's 11,000 or so residents—at one point along the two-lane blacktop, motorists are faced with the Ottawa River off to one side and a rock face rising up the other.

This is all beyond Trim Road, where the often traffic-snarled four-lane freeway slims down to two lanes. The rurl section of road is the main artery for not just Rockland, but Cumberland Village, too. Read more...

Read our past coverage of Highway 174... Click here...

Back to top


OPP Eastern Ontario: Phone scammer targeting parents:
A victim was called by a man claiming to be a lawyer named Walter Green, who told them their son had been imprisoned for impaired driving after a crash. The crook then asked for a 41-hundred dollar money transfer through Western Union to pay for bail, which the victim went through with. If you have any concerns about calls you receive, all: 1-888-310-1122

Back to top

Papanack Park Zoo
Owner, former employee at odds over animal treatment

(Thursday, October 11, 2012) Claims of animal neglect at thePapanack Park Zoo, just south of Wendover, have spilled onto Facebook, with accusations and counter-accusations between a former employee and the owner... Read more...

Back to top

Eastern Ontario Health Unit
Food inspection reports finally available online
(The Review - Wednesday, October 10, 2012) After more than three years of promises and setbacks, the Eastern Ontario Health Unit's (EOHU) online disclosure system for restaurant reports is finally up and running.

As of last week, the EOHU began making restaurant reports available to the public on its website www.eohu.ca. Read more...
Back to top

Ontario government clears the way
Pharmacists in Ontario can give flu shots and renew non-narcotic prescriptions
Pharmacists now have authority to prescribe drugs to help people stop smoking and will be able to start giving flu shots when this season's campaign begins October 22. Story/Video...
Back to top

Ongoing coverage
Is Rockland on the radar for a casino?
(Started: August 2012) For some weeks now, word has been out that Rockland may be in the running for a casino as the Ontario government wants to increase the number of gaming places around the province. Follow some of the stories that we have accumulated, which mention Rockland as a potential site for a casino. You can read about some of the opposition to a local casino, and view links to the Ontario Lottery and Gaming Corporation (OLG). Read more...
Back to top

Toyota recalls 7.4 million vehicles for faulty window switch
About 240,000 vehicles affected in Canada

Toyota Motor Corp. is recalling 7.43 million vehicles worldwide over a faulty power-window switch — the latest, massive quality woes for Japan's top automaker. The voluntary recall, announced Wednesday, affects more than a dozen models produced from 2005 through 2010.
Toyota Canada said about 240,000 vehicles were being recalled in Canada. Read more...

Back to top

Cumberland Village:
Small amphibious plane crashes near ferry

(Tuesday, October 3, 2012) The small amphibious plane that went down hard near the Cumberland Ferry dock this week hardly drew attention until it was transported by flatbed along Highway 174. Read more...

Back to top

Beef products recall expanded exponentially
Navan business included in list

A number of products listed in the latest XL Foods beef recall including lean ground beef, bottom round roast, top round roast, beef stew, sirloin tip, and eye of round roast, and beef bones, were all sold at Lavergne Western Beef Incorporated located on Navan Road. Read more...


Shoppers leave T&T Supermarket, one of several stores in Ottawa where beef has been recalled

LATEST HEADLINES:

ORIGINAL STORY:
( CBC News - Monday, Sept. 17, 2012) The Canadian Food Inspection Agency has ordered a recall of ground beef products sold across Canada at Costco, Walmart, Safeway and Calahoo Meats stores, because it may be contaminated with E. coli bacteria.

NOTE: Since the original recall was put out, The Canadian Food Inspection Agency has "expanded the health hazard alert". Visit their site for XL Foods - List of Recalled Products here.

Most of the products, from XL Food in Alberta, were distributed in B.C., Alberta, Saskatchewan, Manitoba and Ontario but the Costco products were sold right across Canada under the Kirkland Signature brand.

CFIA food recall manager Garfield Balsom says products from other retailers should be checked because smaller stores may have bought items wholesale from larger retailers such as Costco and repackaged them. More...

Back to top

Barbara Ann Scott
Canada's Sweetheart dies at 84

(Sunday, September 30, 2012) Legendary Ottawa figure skater Barbara Ann Scott, forever known as "Canada's Sweetheart" for her gold medal victory at the 1948 Olympics, died Sunday evening at her home in Florida.

She was the only Canadian to win the Olympic women's figure skating gold medal. Read more...

(Click on picture for an enlarged look.)

---

Canada also lost Raylene Rankin of the internationally acclaimed Nova Scotia musical group The Rankin Family. She also died on Sunday after losing her fight with cancer. She was 52. Read more and view video...
Back to top


Rockland
Pro Nature moves in two doors down from daycare
By Patrick Meikle


(Click on pic to englarge. Photo by Patrick Meikle)

(Rockland, Saturday, September 22, 2012) A small truck pulling a trailer pulled up in front of the Pro Nature store around 5:00 p.m. Saturday evening and a trio of three men unloaded what appeared to be heavy wooden boxes about the size of a car trunk and moved them in to the building.

The new store, which will apparently will sell guns and ammunition, has created a controversy because of its close proximity to a daycare (Tiny Hoppers) only two doors down (to the right in the photo). Tiny Hoppers has seven locations in Riverside South, Barrhaven, Kanata/ Bridlewood, Orleans, Kanata North, Rockland, and Findlay Creek. (Read our previous coverage here...)

Daycare owners and clients have expressed their concerns over the new store. But as one Canaan Connexion reader pointed out, one wonders what a daycare is doing in the middle of a busy commercial mall, where vehicles are constantly moving in and out, having seen children running about in othe parking facilities?

Do YOU have an opinion. Let us know:
Back to top


(Saturday, September 22, 2012) An earthquake with a preliminary magnitude of 3.0 hit close to Rockland, at 1:36 p.m. about 10 kilometres south of us, said Cathy Woodgold, a seismologist for Earthquakes Canada. It was felt in Orleans, Embrun, Vars, Casselman and Rockland. Woodgold said 19 people had logged on to the Earthquakes Canada website by 3:30 p.m. to report that they had felt the quake. There are no reports of damage, and none would be expected. More...
Back to top


Public consultation meeting draws professional and amateurs alike
What to do with the Jean-Marc Lalonde Arena?
By Patrick Meikle


Close to 100 people were in attendance to participate in a public forum
to discuss the future of the Jean-Marc Lalonde Arena. (Photo, Patrick Meikle)

( Rockland, Thursday, Sept. 20, 2012) A healthy turnout of local residents, outside visitors and interested stakeholders met last evening to participate in a public consultation held in the Clarence-Rockland council chambers. They came to express their comments on what should be done with the vacant Jean-Marc Lalonde Area, made dormant with the opening of the Canadian International Hockey Academy. Read more...
Back to top


READER ALERT... What would you do if you saw someone who had an apparent heart attack (sudden cardiac arrest)? Would you know how to help? Watch this video. It could help you to save someone's life. Click here...

---

Computer security experts warn Microsoft Internet Explorer users to switch browsers

(Tuesday, September 18, 2012) Computer security experts are urging PC users to temporarily stop browsing the Web with Microsoft Corp's Internet Explorer, saying a newly identified bug in the software makes computers susceptible to attack by hackers.

"Bad guys can use this vulnerability to do bad things to your computer. They can access all the files you have access to on your computer," said Tod Beardsley, an engineering manager with the security firm Rapid7.

In response to a request for comment, Microsoft said in a statement, "We are actively investigating these reports and will take the necessary steps to help protect customers.".
Read more...
Back to top


Eastbound Highway 174 lanes reopened Monday; Jeanne D'Arc off ramp remains closed


Looking west along Highway 174, you see the sinkhole construction.
Almost complete, the eastbound lanes will open this afternoon.
(Photo Shawn Meikle)

(City of Ottawa, Sunday, September 16, 2012) The City plans to reopen all eastbound lanes of Highway 174 Monday afternoon, which were closed as a result of a sinkhole. However, the Jeanne D'Arc off ramps expected to remain closed to traffic until repairs to that portion of the road are complete. More, including all our related "sinkhole" stories...
Back to top


Alexandria pair killed in weekend crash
Driver charged with dangerous driving causing death

Two charges of dangerous driving causing death have now been filed against the driver of a car involved in a fatal single vehicle crash near Alexandria early Sunday morning.

Kevin Menard, 25, was behind the wheel of a 2006 Cadillac that went into a ditch and smashed into a tree off McCormick Road. The impact killed Colin Joseph Geddis, 21, and Jasmine Morris, 26, both of Alexandria, and destroyed the car beyond recognition. Menard was airlifted to the Ottawa Civic Hospital, where he remains in serious condition.

Menard is schedule to appear in court in Alexandria on December 5. Stormont, Dundas and Glengarry O.P.P. along with the Technical Collision Traffic Unit continue to investigate the cause of the crash. Read more...
Back to top

Clarence-Rockland distributes carbon monoxide detectors
(Rockland, Wednesday, Sept. 12, 2012) In a recent news feature, Le Droit reported that the City of Clarence-Rockland is thinking prevention. The Clarence-Rockland Fire Department will distribute carbon monoxide (CO) alarms in homes where there is a higher risk. More than 230 detectors will be delivered during the annual firefighters inspections at the end of October.


In this photo we have Chief Martin Brine, prevention and public education; Dan Koroscil, representing the Ontario Fire Marshal; Terry Ward, operations supervisor for Enbridge;
Mayor Marcel Guibord; Pierre Sabourin, Clarence-Rockland Fire Chief;
and Pierre Tessier, CAO. (Samuel Blais-Gauthier, LeDroit)

To read more, click here.
Back to top


What's wrong with this picture?


(Click on picture to enlarge...)

(Tuesday, September 11, 2012) We snapped this picture late Tuesday afternoon. Can you find a few things wrong with this picture? When you think you have some answers, click here.
Back to top

Alfred-Plantagenet council meeting - September 10
The path is far from being paved for developers


Nearly 400 residents showed up at a public meeting in Plantagenet yesterday,
to oppose a proposed asphalt plant. (Photo - Samuel Blais-Gauthier, LeDroit)

(Le Droit, Tuesday, September 10, 2012) The path is far from being paved for the group of developers who wish to operate an asphalt plant in the village of Plantagenet 20 minutes east of Rockland on Highway 17.

At a second public meeting Monday evening, the village mobilized in force to hear the proposal submitted by Rockland company PB Paving and Landscaping, who want to build an asphalt plant on property located along Highway 17, near the Jessup's Falls bridge in Plantagenet.
Read more...

Clarence-Rockland Councillor put on hot seat:
Raymond Serrurier's integrity put to the test

(Wednesday, August 29, 2012) Le Droit newspaper is reporting that Clarence-Rockland City Councillor Raymond Serrurier, the epitome of integrity and transparency for many supporters of the former council, faces a complaint of conflict of interest. Two former Serrurier rivals in the last municipal election have submitted a formal request to the Superior Court of Ontario alleging numerous instances of conflicts of interest allegedly committed by Surrurier since 2006. Read more...


---

Did you know? Nobody told us!
License Plate Sticker cost going up Sept 1, 2012
Thanks to an alert colleague, the Canaan Connexion was given this information a few days ago. We had not heard about it, had you? (This is of particular interest to anyone who will celebrate a birthday after September 1/2012)

As of September 1, 2012, the price of your license plate sticker will go up from from $74 to $82, an $8.00 increase. Then, in January 2013 it will go to $90, another increase of $16.00. And again in 2014 it will rise to $98, another increase of $24.00.

Now, did you know that you can purchase your sticker up to six months in advance? So it makes sense if your birthday comes after September 1, 2012, you may want to renew your sticker before September 1, even if your birthday is as far away as January.

You can also purchase a two year sticker at $74.00 per year.

(My colleague said if there is a way to keep your $$$$ from the government, why not take advantage of the opportunity.)

You can confirm this information by going to the Ministry of Transportaion website. Click here.

As and aside to this story, check out this website for a license plate collection.


---

Ontario cancelling old red-and-white health cards

(Thursday, July 26, 2012) You may have thought those old red-and-white Ontario health cards would last forever - after all, there's no expiry date on them, and you don't have to get a new photo-equipped one unless the province sends you a notice in the mail.

But now the Ministry of Health says it will suspend health coverage for those who haven't used their red and white cards for seven years, or replaced it with a new one.

Officials say they'll send out three notices before dropping the axe. More than 3.5 million Ontarians still have the old cards. Read more...

Read what Service Ontario has to say about health cards. Read more...

Volunteers needed...
To supervise at the Joel Gauthier Skatepark
The City of Clarence-Rockland is looking for volunteers for the supervision of the Joel Gauthier skatepark located at Simon Park. Monday to Sunday from 6:00 p.m. to 9:00 p.m. For more information, please communicate with the Community Services at 613-446-6022 ext. 2237. Recreation Department.
Read more...
Ottawa Day Trips ebook is ready to download now
(Ottawa Citizen) The Ottawa Citizen's new Ottawa Day Trips ebook gives you the 50 best daytrips from the pages of their Travel section. The trips are all doable in a day, are divided into five categories and span the seasons.
Read more...

---

Thieves crash car through doors of Embrun food bank, steal 'large amount of food'


Update: (Embrun) Robbed food bank buoyed by community support.
After the devastating robbery of a local food bank, the people of Russell County and beyond have made Christmas come early. Read more...

A "large amount of food" was stolen from the Good Neighbours Food Bank in Embrun after a vehicle smashed into the building's rear doors.

The Ontario Provincial Police in Russell Country investigation indicates that between 10:00pm on July 23 and 8:45am on July 24, 2012, an unknown vehicle smashed the rear doors to gain entry. The unknown suspect(s) fled with a large amount of food.

Anyone with information about this crime is asked to contact the Russell County OPP at 613-443-4499 or Crimestoppers at 1-800-222-8477. Read more...

Former Rockland resident
Guy Louis-XVI, founder of FuseFX, dies at 57
Follow-up:
Former Rockland resident Guy Louis-XVI
(Ottawa, August 17, 2012) The Ottawa Citizen carried a special tribute to Guy in a recent edition:
'A very giving person': Friends pay homage to craftsman Guy Louis-Seize
"You could say special effects artist Guy Louis-Seize had an eye for detail. He did makeup for several films shot in Ottawa, he worked with Opera Lyra, created mannequins for the Canadian War Museum and sculpted a realistic-looking heart for World Heart Corp. Read more...

---

Guy Louis-XVI, the founder of make-up effects company FuseFX, died July 25 in Ottawa. He was 57; the cause was esophageal and stomach cancer.

Louis-XVI was born in 1954 and grew up in Rockland, Ontario. He studied make-up at the Versailles Academy of Make-up Arts in Ottawa as well as teaching himself techniques. A former sign painter and auto-body shop owner, he started a make-up effects company in the early '80s called Louis-XVI SFX, which specialized in foam-latex appliances, props and make-up for the film and television industry. The company gradually expanded to include plaster/resin composite sculptures, lifecastings and mannequins for museums and private collectors. Louis-XVI's silicone sculptures became known throughout the museum industry and among private collectors. Louis-XVI was also a longtime exhibitor at the International Make-Up Artist Trade Show. Read more...

You can read the obituary and guest book here.

---

Drought prompts well water testing recommendation

(Monday, July 23, 2012)Well owners should get their water tested as drought conditions continue. E. coli and salmonella can thrive in warm, shallow water. In times of drought, that means wells run a greater risk of contamination.

Having well water tested is free. Well owners only need to pick up a special bottle from the Eastern Ontario Health Unit and keep the water refrigerated.

The same service is available in Eastern Ontario, according to the Eastern Ontario Health Unit. Caroline Kuate said the region, largely rural, boasts a lot of well systems. She said people in the area should get their water tested frequently.

"The only way to know that your water is safe is by testing it," she said. "There's no way you can just look and smell and determine the safety of the water."

Kuate said there's also no limit to the number of water samples residents can submit.

In Clarence-Rockland, residents can go to the Rockland office:

ROCKLAND
2229 Laurier Street
Suite 200
Rockland, ON K4K 0B7
Tel.: 613-446-1400
Fax: 613-446-1454

For other offices in the region, click here.

Back to top

$50,000 reward:
For info in woman's hit and run death in Fournier
(March 22, 2012)The Ontario Provincial Police are offering a $50,000 reward for information leading to the arrest and conviction of the person or persons responsible for the death of Jessica Godin, last seen alive on the evening of last Sept. 22 at a park near Du Parc Street in Fournier.
Read More with a link to a video...

Attention readers!!
BEWARE of possible virus-infested messages
that are currently going around! Read more...

---

(Here in Clarence-Rockland)
Robbed, stranded and need cash help!
Click here to read up on several virus threats and spam alerts that have creeped into our area over the past week.
Canada Post look-alike-message:
On June 20, 2012, the Canadian Cyber Incident Response Centre of the Government of Canada notified federal government departments of a phishing campaign in which malicious actors are falsely representing Canada Post in order to deliver malware to recipients. This may go further than just government recipients, so be aware! Read more...

READER ALERT! The telephone scammers who hit the 446- phone numbers a few months ago, are back! They have now started to call the 833- phone number which includes residents in the Blue Jay Ridge, Forest Hill areas off of Canaan Road, as well as residents in the Cumberland Village area. Click here for more...

Back to top

---
Citoyens de
Clarence-Rockland
Citizens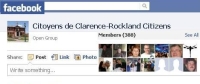 More...
---
The Forest-Hill area also
has a Facebook page...



More...

---
The United Counties of
Prescott and Russell...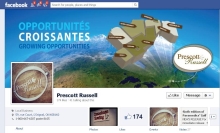 More...


Check out the latest recalls. Visit
our "Product & Food Recalls"
page... click here.
We have a lazy neighbour!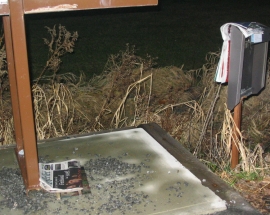 One of our neighbour's is dumping
their junk mail on the ground, beside
the postal boxes. It's been going on for
months! They must be English speaking
because they only throw out the
French paper, Le Reflet. Come on you
pathetic person... recycle at home!!




ARCHIVES
You can read our previous (archived) news stories:
click here...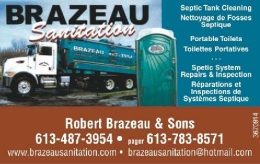 New to the area?
When is the last time you
had your septic tank cleaned?
(Click on pic for more)
C-R Public Library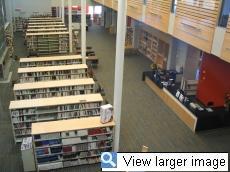 We try to keep up with the many activities and services provided by the Clarence-Rockland Public Library. Read more...
Cumberland Village News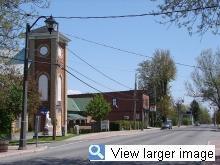 Dale's Cemetery
Look up any headstone!
Read more...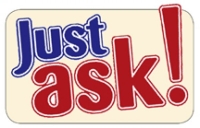 A Forest Hill resident asks:
"Is Hydro One reaping huge profits
with Smart Meter Use?" More...
What's happening on
Parliament Hill?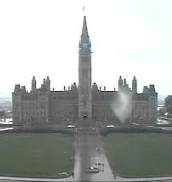 Check out this webcam - more...